RS Taichi RSS013 Drymaster Arrow Shoes

Waterproof DRYMASTER riding shoes with original designed strong presence sole shape. It is good for casual or sporty style.
TAICHI original waterproof and breathable fabric "DRYMASTER" is used in upper of the shoes.
The sole is light weight and it's easy to walk. The sole of the outside and protectors on the inside of the shoes reduce damage to the foot.
BOA system supports great fitting and easily detachable.
Molded Protection (heel, ankle)
Inside protector (Heel, ankle, toe)
Original dual layer out sole
Material : UPPER:Artificial leather 83% Nylon 8% TPU 6% Rubber 3% OUTSOLE:Rubber 40% EVA60%
DRYMASTER

WATERPROOF

BREATHABLE

REFLECTIVE
Product Details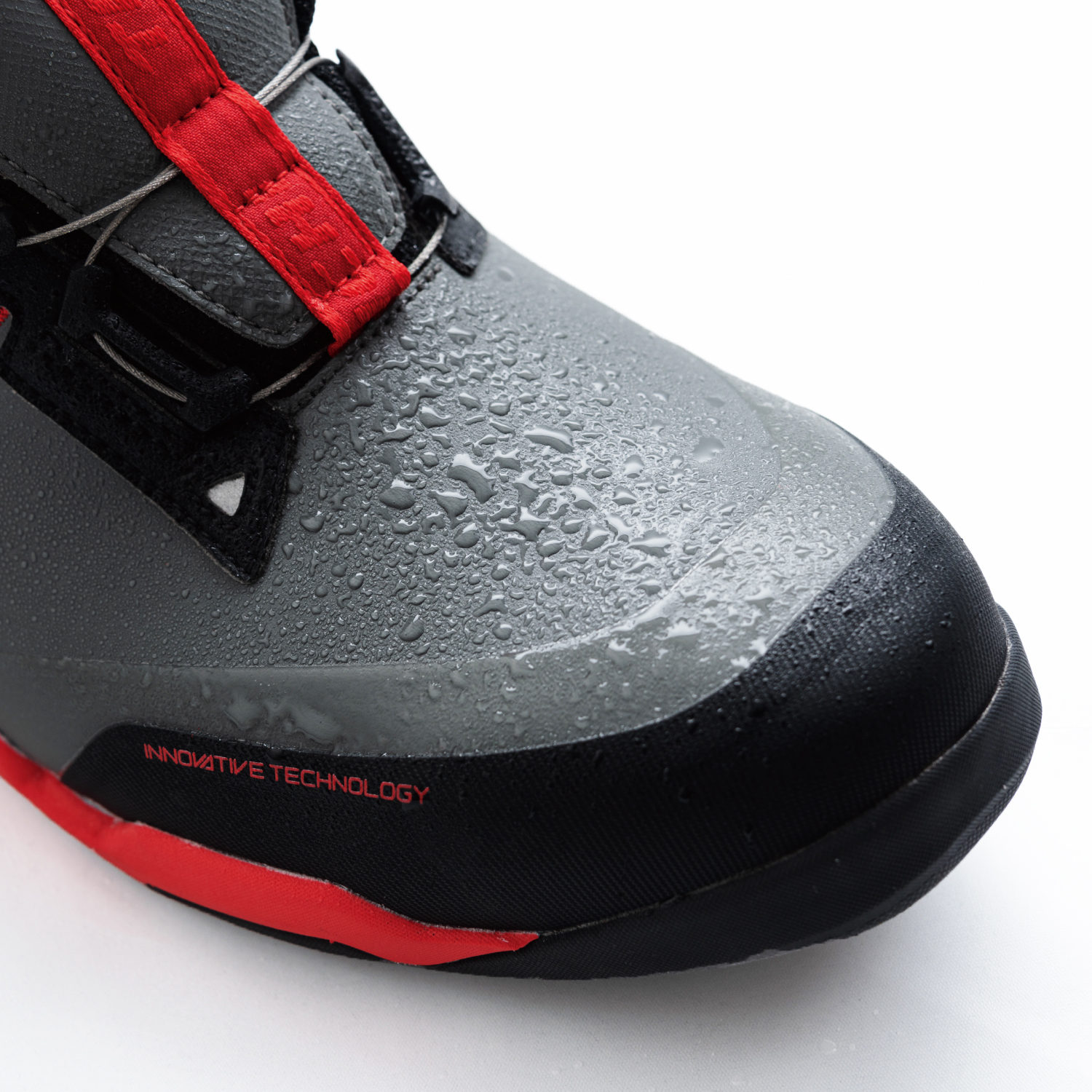 DRYMASTER
TAICHI original waterproof and breathable fabric "DRYMASTER" is good for all of the weather.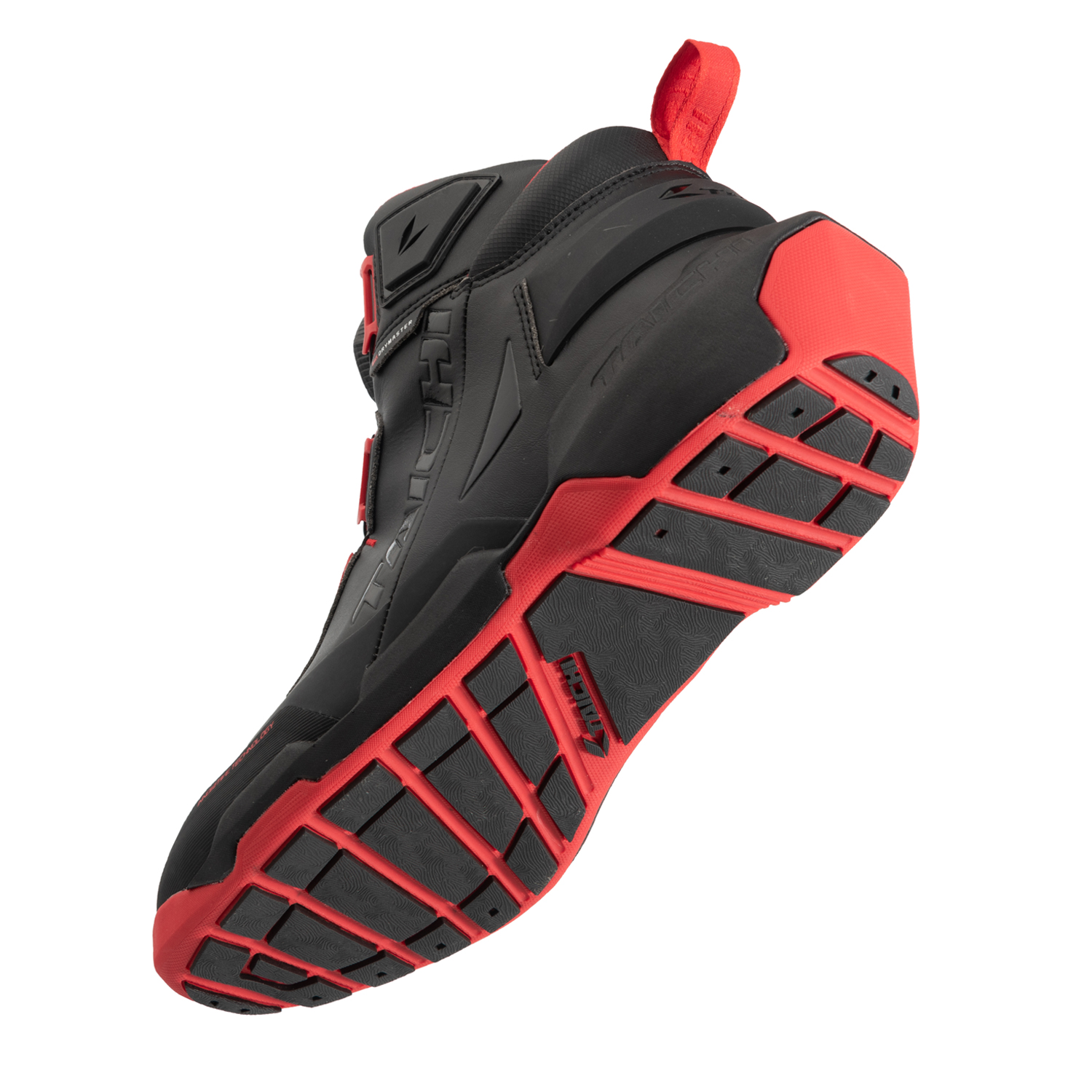 Reducing damage
Large protector on the heel and edge of sole to the outside structure that is relieves shock conduction when accident.
Shift guard
Equipped a shift guard on the part where the left foot shift pedal hits. It reduces damage to the shoes and toe pain when changing shifts a lot.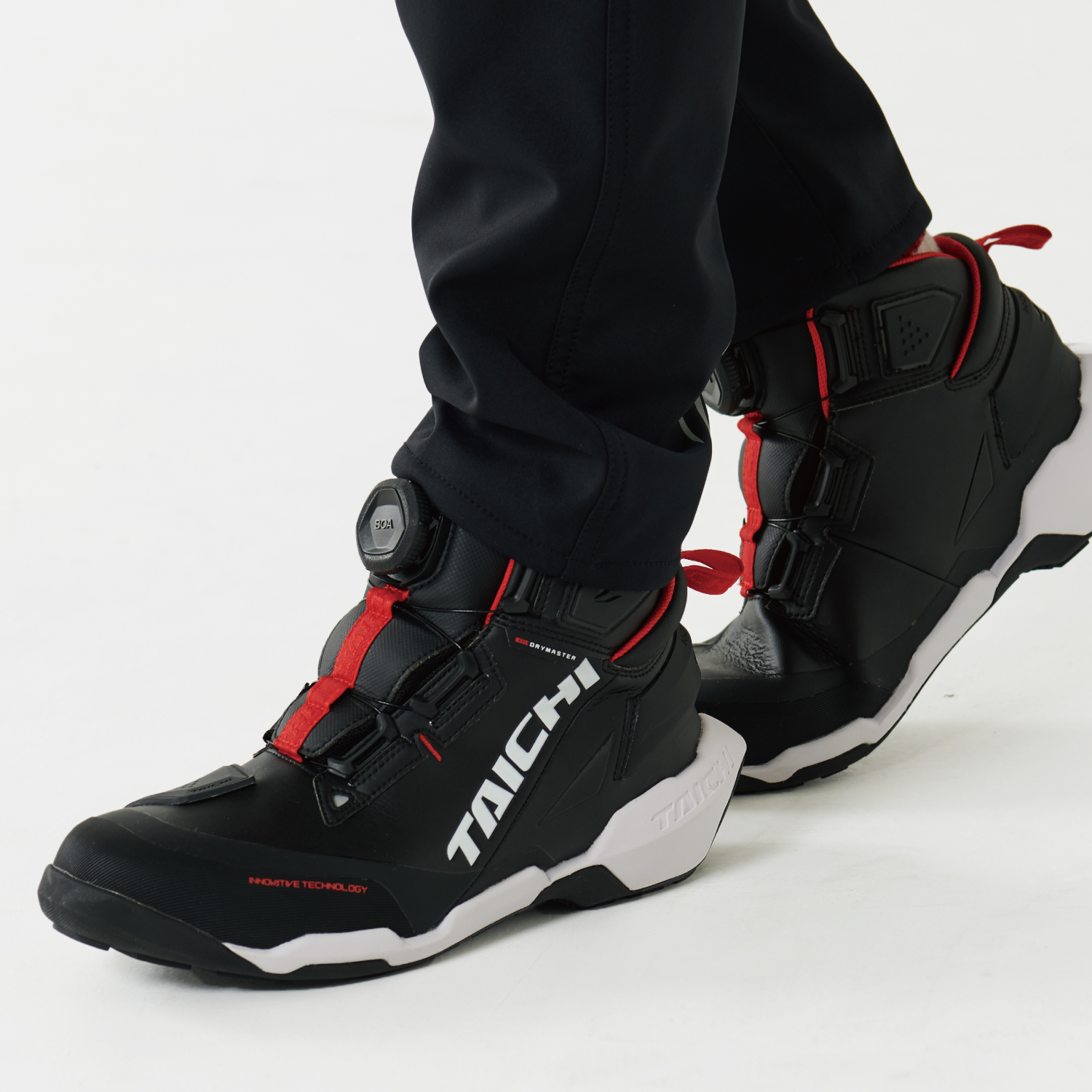 Inner protectors
Equipped inner protectors on toes and heels to minimize damage to your body.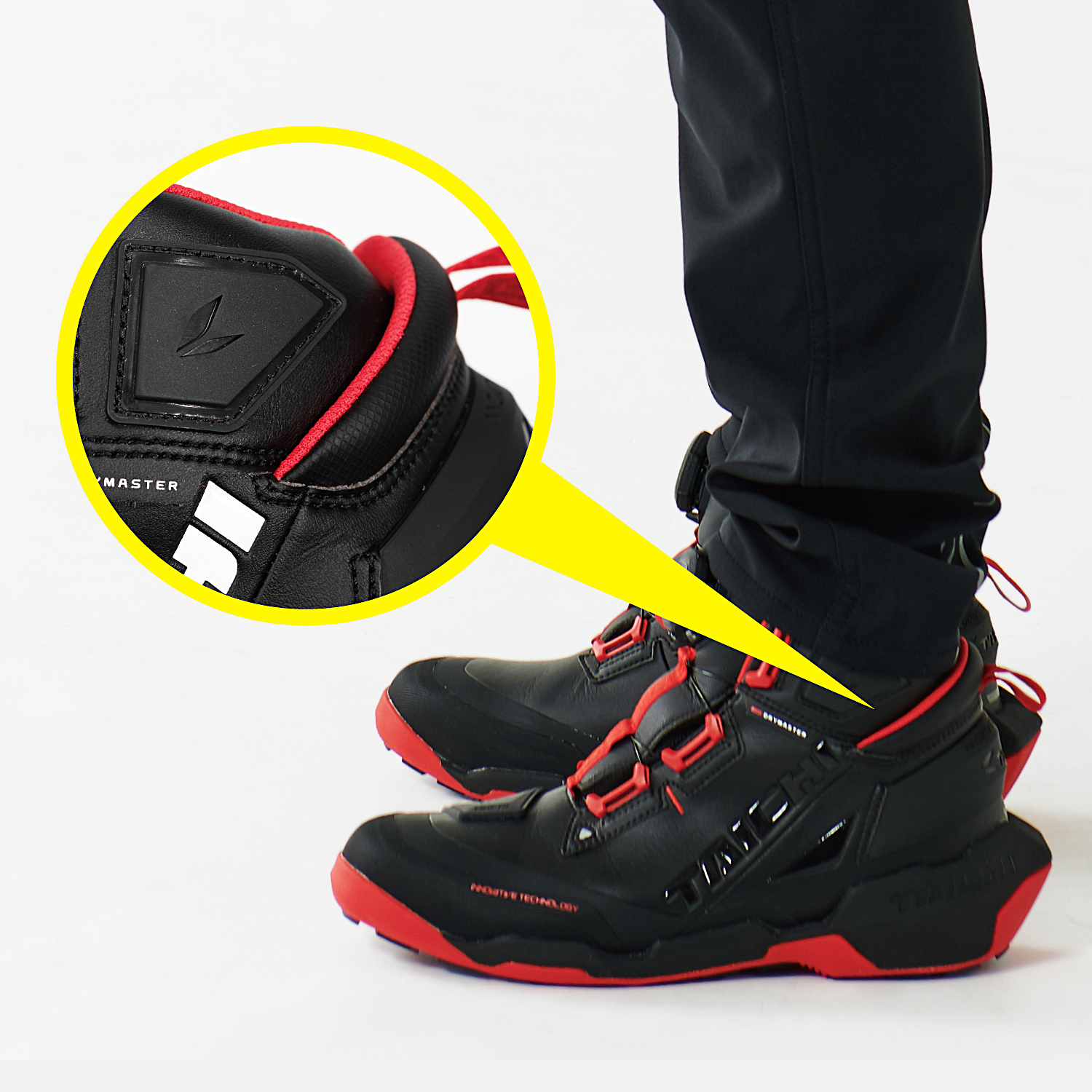 Reducing walking stress
High top shoes help to avoid the come off when the accident. Using light weight material for sole reduce fatigue during walking.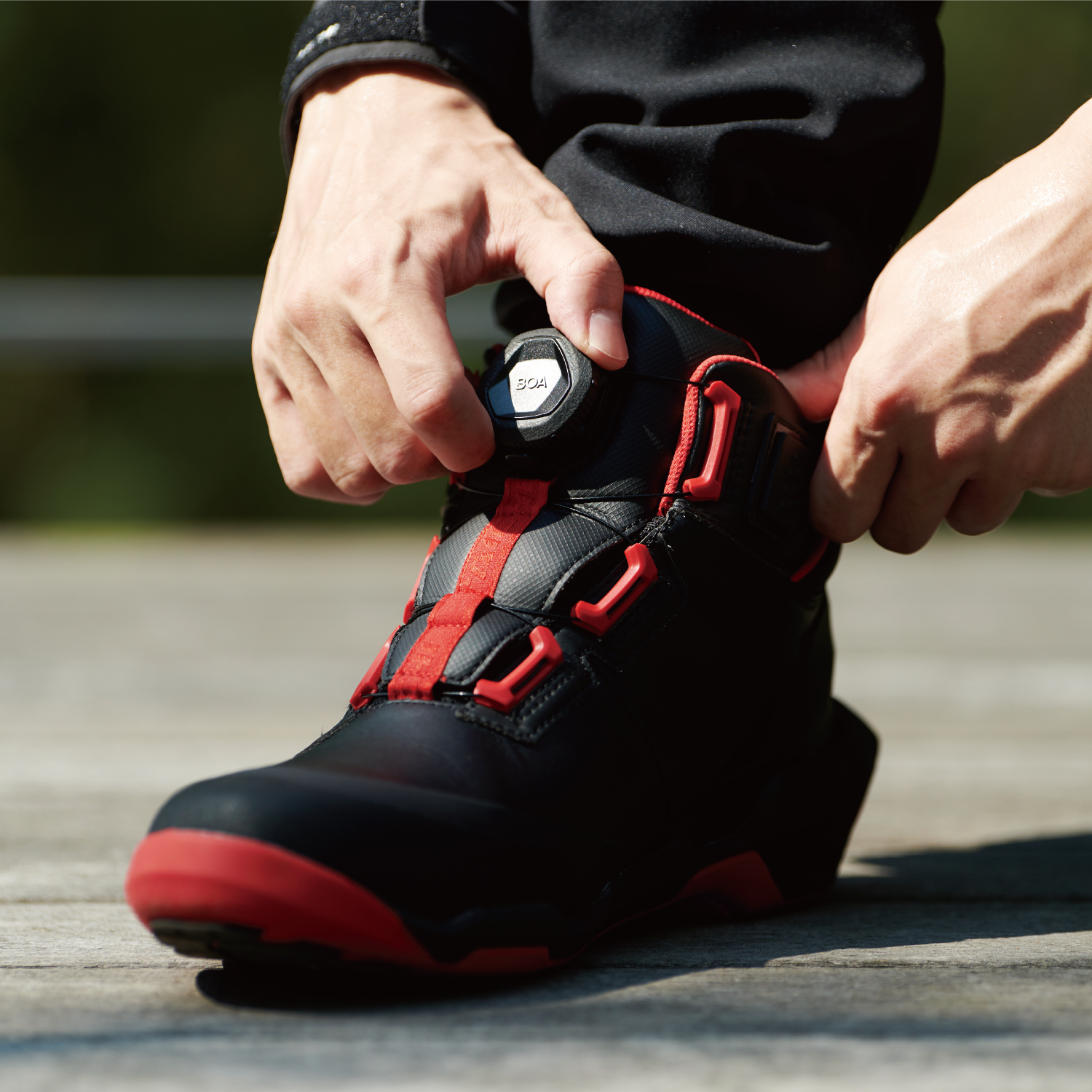 BOA system
Adopted BOA dial system on the center to adjust easily when wearing glove. Able to adjust the fit to your foot.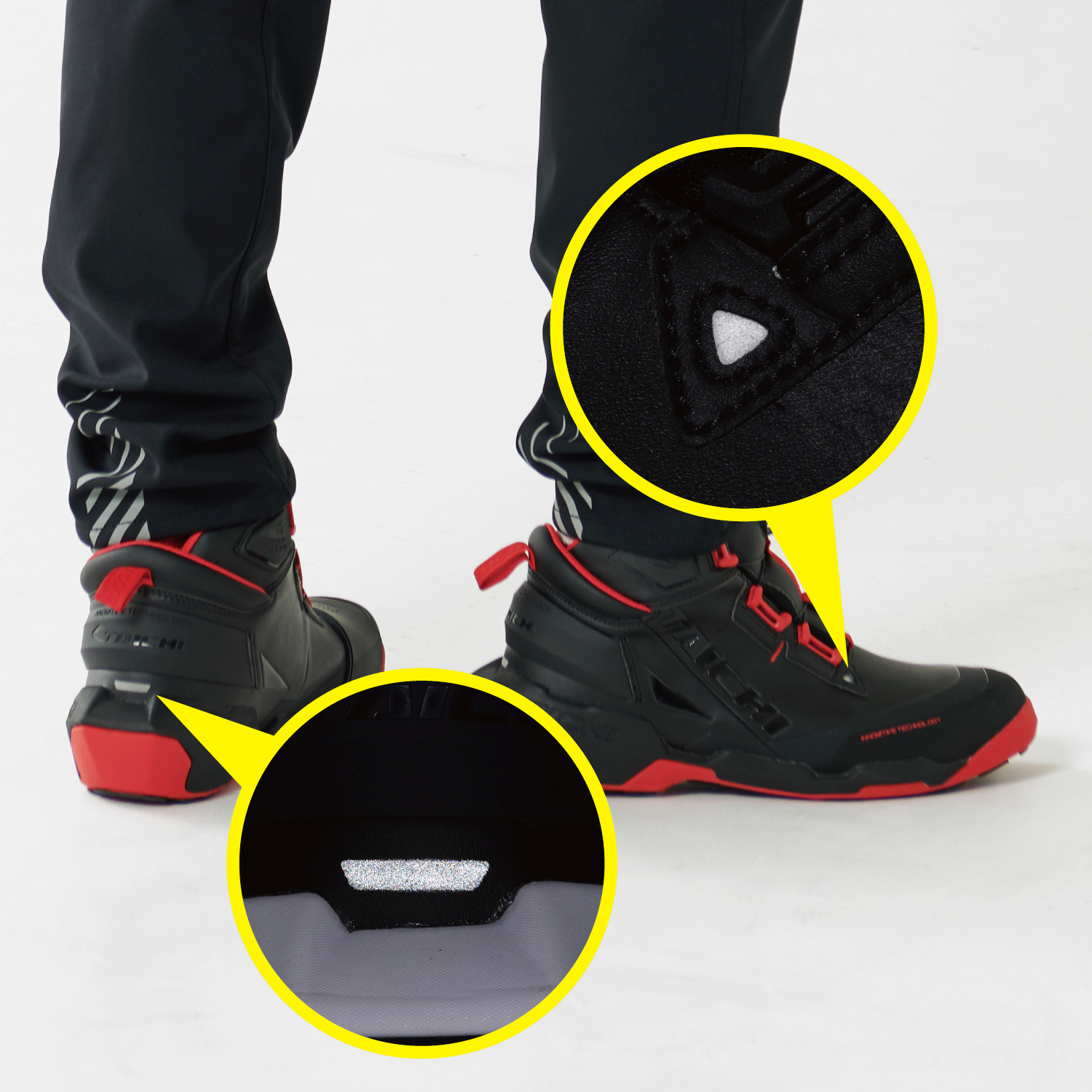 Safe at nighttime
To help maintain good visibility, equipped reflector panel on front and rear.